Anonymous Says:
Here are some photos of iowa arrowheads that I have:
Really nice color and chipping done on this arrowhead, bummer that it was broken. Still pretty cool though.


Best one, nice flaking showing on all sides and not broken.


Part of an indian stone knife? Spear point? Too bad its broken as I would love to know how big this was originally. Its pretty thick in the center which you cant see on the photo very well, but it shows flaking done along both sides. Its actually somewhat sharp even after 1000s of years, at one time I bet this knife / spear point was pretty sharp.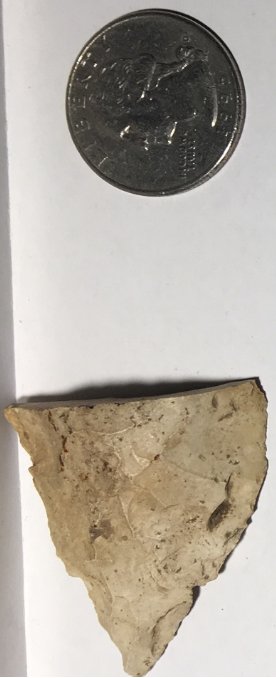 I like this arrowhead because its alot different then the others I have. Broken tip but the flaking just narrowed the back part of it, different arrowhead style and not like the notching taken out of the other arrowheads I have.