View All Questions

Posted by Guest - How To View Download Progress In Itunes :
My itunes window doesn't show me anything, but it's downloading a large iphone update. How can I view the progress bar in itunes so I can see how much has downloaded or view how much download is remaining? The new update changes this in itunes as I could always view it in the past.
Moderator Says:
You now have to click that little in the upper right in itunes. You will see it spinning around it, meaning its downloading. But the download progress can be viewed by clicking it.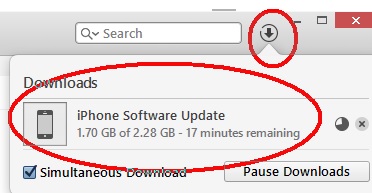 Guest Says:
Different versions of itunes sometimes change this around some. But still should be similiar I guess

Add your reply below ...
Like Fishing? Privately mark your good and bad fishing spots and change your fishing forever.
Get the app