Simple steps how to backup your Iphone or Ipad data
1) First step is to take your iphone charge chord and connect your iphone to the computer via the USB connection.
2) Open Itunes software, and give it a little time to identify the iphone connected, which it will do automatically.
3) Now in Itunes, click the iphone that appears in the upper left as shown in the image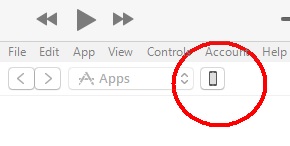 4) Then highlight the summary tab on the left as shown.
5) Finally, on the right you see the backup options. Click the my computer option as shown in the image, and then click "back up now" and wait for it to finish.

I'm still confused, ask for help here